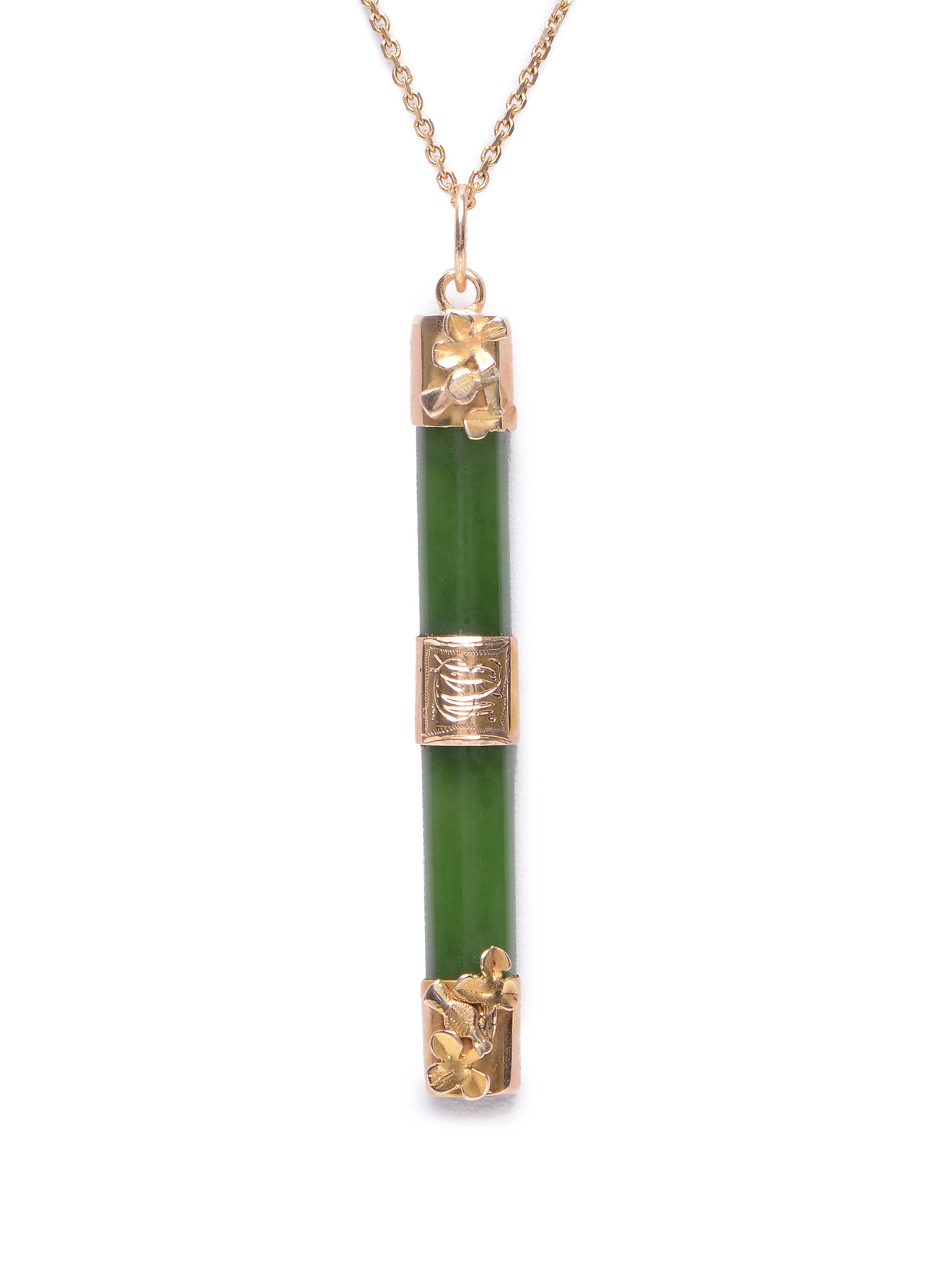 Gold and Bar Pendant
A fine example of a jade bar brooch which has transformed beautifully into a pendant with decorated gold end caps and a middle band of gold all suspended from a 14 KT. jump ring. Gold caps and band are 14 KT. yellow gold. Not marked but tested.
The gold is decorated with applied leaves and the center band has a finely engraved monogram of "M J and possibly an I".

The jade is a lovely shade of apple green and is consistent in color.

2 inches in height
1/4 inch wide
Chain may be purchased separately.