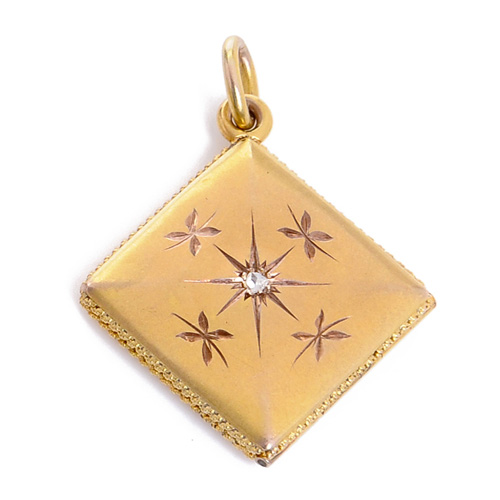 Gold and Diamond Locket
This beautiful piece of locket history comes with a very sweet engraving on its reverse side. "From Pupils:May 1903" . What a pretty gift for a teacher way back when . It is 14 kt. bloomed gold which gives it that matte finish with sweet floral engravings and a rose cut diamond set in a star center.
The locket is rimmed in an applied gold braided border and opens with a picture border interior.
It measures 18mm wide and 18mm high. A perfect square with a heavy gold bail.
It is not marked but tests 14kt.