Antique Glass Front and Back 9 KT Gold Engraved Locket / Pendant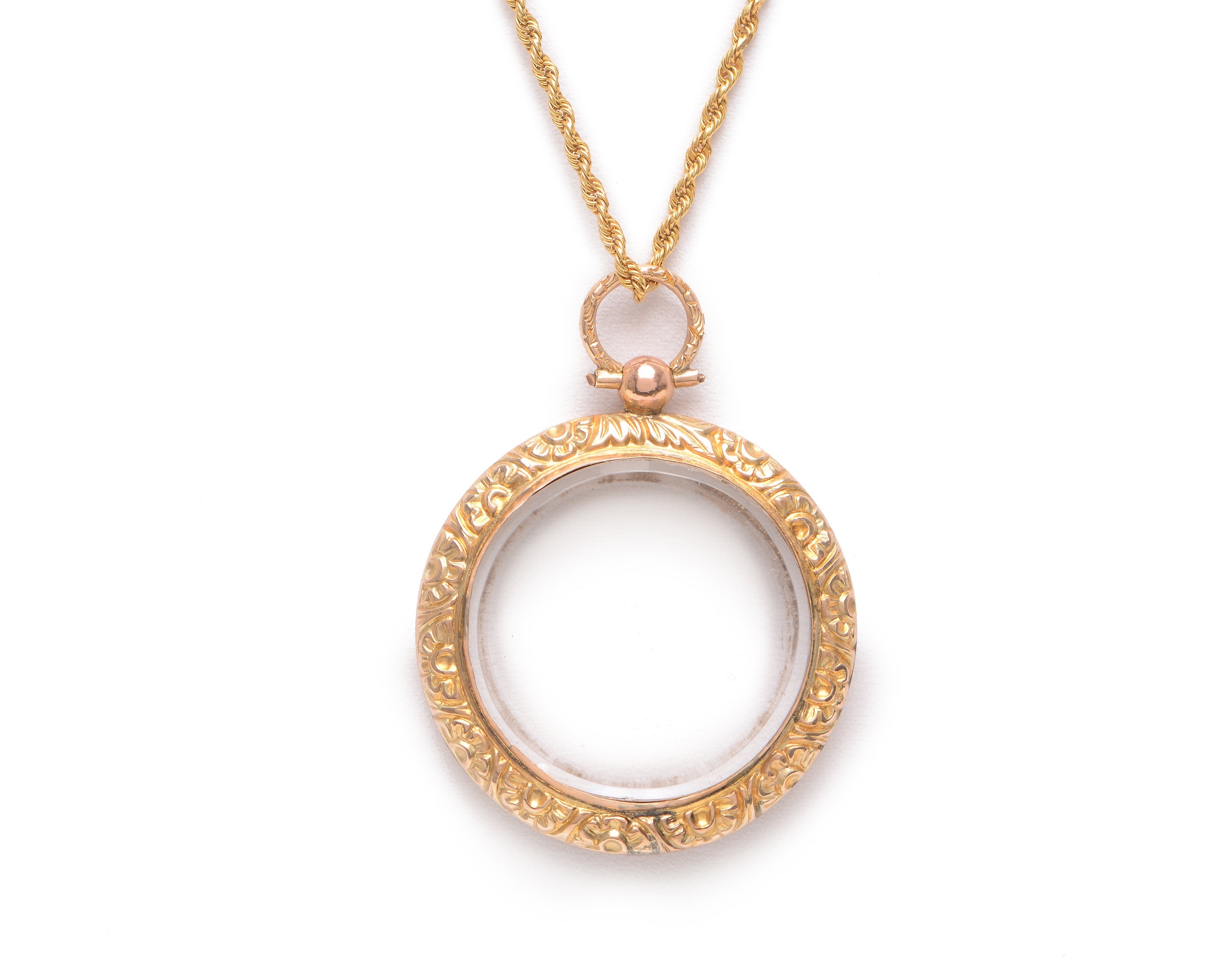 Antique Glass Front and Back 9 KT Gold Engraved Locket / Pendant
A beautiful example of Victorian detail. This English crystal locket with a front and back of bevel edged glass is a refined and very wearable example of the period. This locket is finely engraved around the border both front and back in 9KT yellow gold with a repousse design of flowers, very reminiscent of the Victorian language of flowers.
The top bail is original to the piece and is finely engraved and hinged. It adds another bit of refinement to the piece.
I have replaced one side of the locket glass and beveled the edge to match the original.
The glass can be opened carefully with a penknife on one side of the glass. It measures 33mm.
I have suspended the locket from a chain for display purposes only.