Vintage Faberge Guilloche Enamel Egg on Chain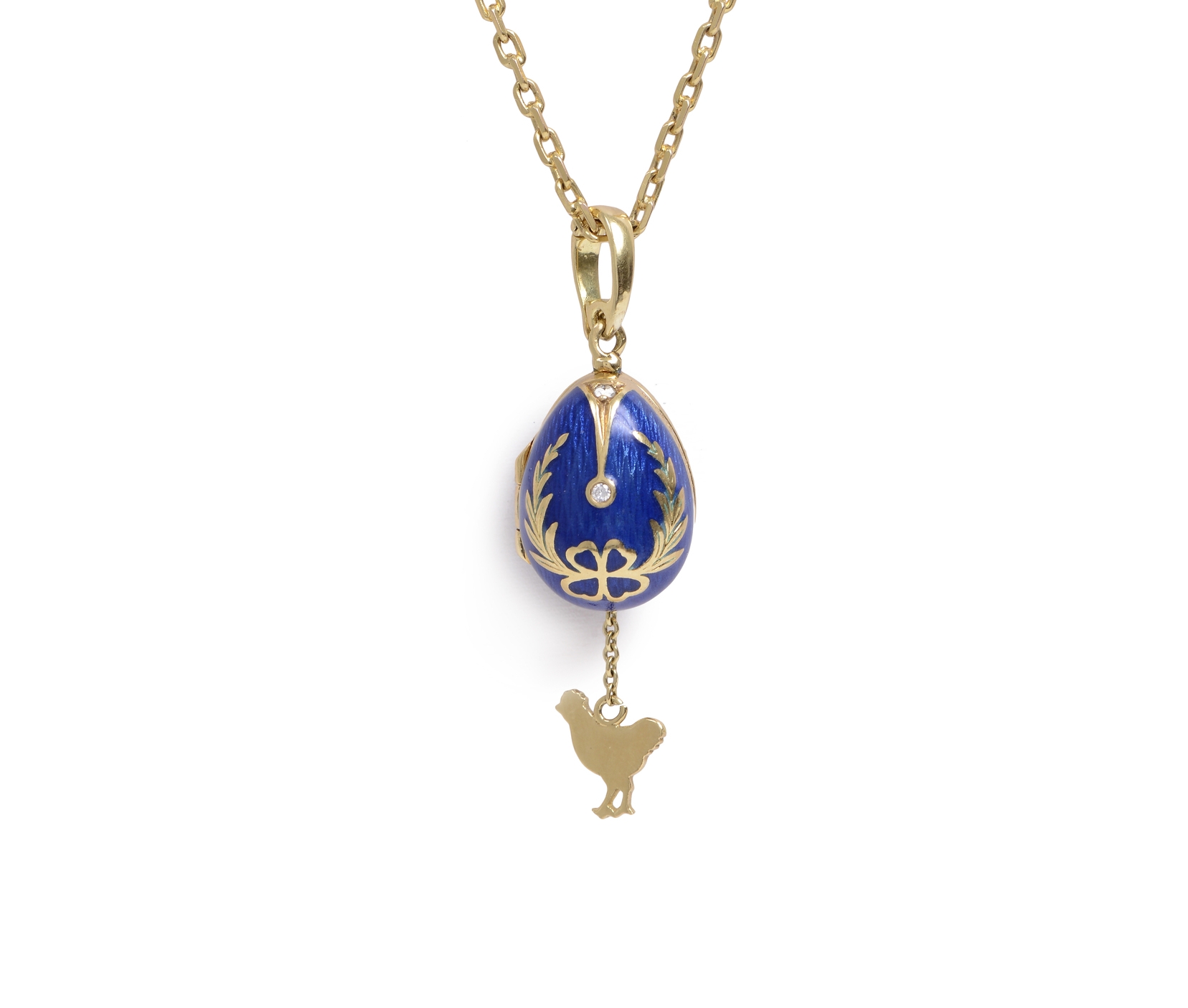 Vintage Faberge Guilloche Enamel Egg on Chain
Beautiful and charming at the same time. Vintage Faberge royal blue enamel egg in 18 KT. Yellow Gold which opens and suspends a tiny enamel and gold chicken from the bottom. The front of the egg is decorated with a small diamond at its center and an applied gold wreath detail adorns it as well. A gold enhancer bail allows for the egg to go on different width chains. The egg is suspended from a 36 inch 18 kt. yellow gold fancy link chain. May be purchased separately. Enamel egg: $1850 36 inch chain:$2000.
The chicken can be placed back in the egg so it does not hang from the bottom.
An enhancer bail allows the egg to go on all widths of chains.
Suspended from a 36" 18 KT. Fancy link chain.