Antique Rock Crystal Intaglio with Sapphire & Diamond on a Rose Gold and Diamond Chain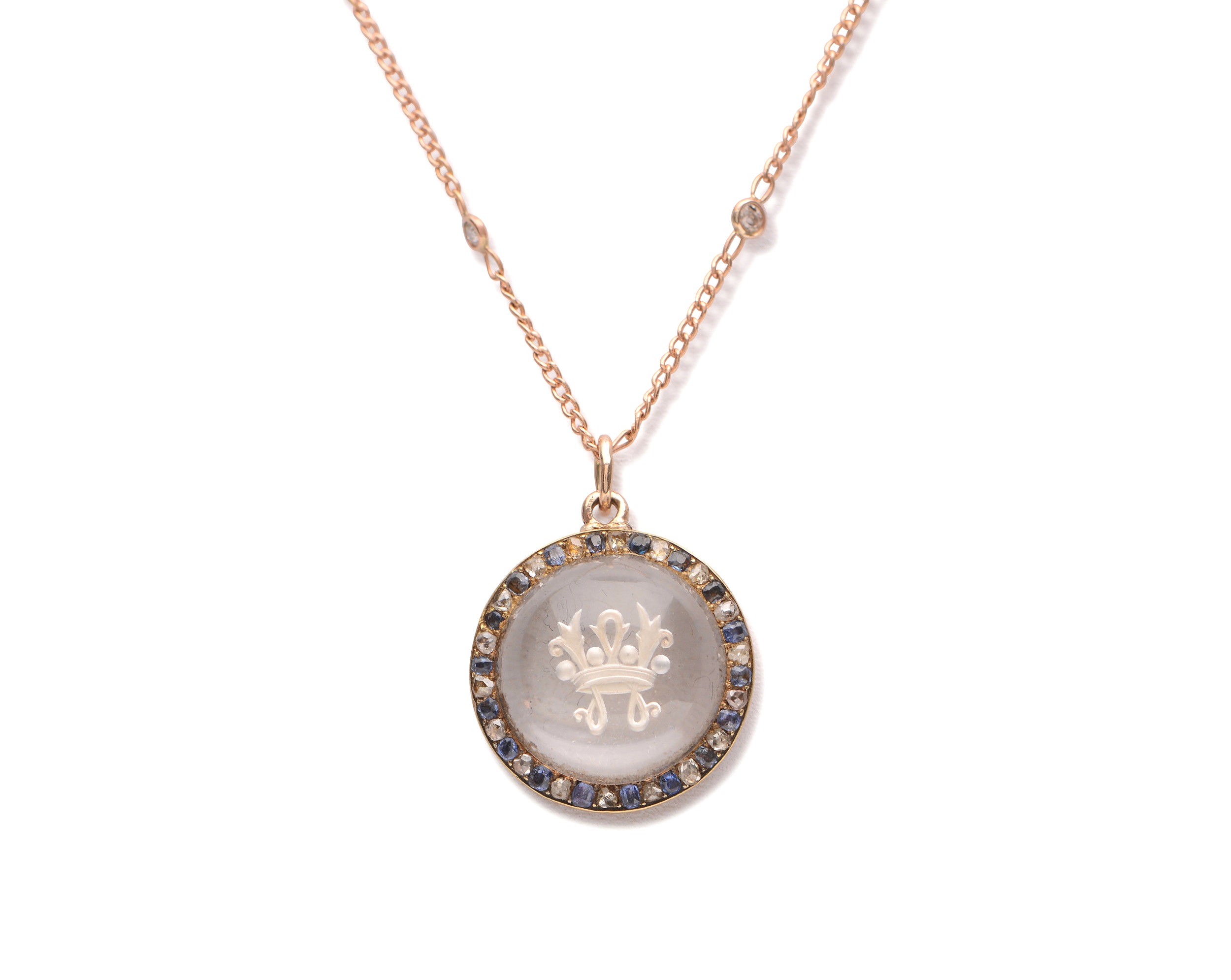 Antique Rock Crystal Intaglio with Sapphire & Diamond on a Rose Gold and Diamond Chain
Exceptional craftsmanship and detail from the Victorian time. A beautifully rendered rock crystal intaglio with a crown motif that looks as fresh today as the day it was crafted. The border of this domed rock crystal locket back pendant is set in 14 KT Yellow Gold with antique sapphires and rose cut diamonds. I have added a modern 14 KT Rose Gold and .50 Ct bezel set diamond spaced chain to complete this exquisite piece. It is truly one of a kind. I don't come across intaglios of this quality often but when I do they are always English. This locket can be opened to place a special keepsake but it is tight and I would recommend it be done by a jeweler with a pen knife
so not to scratch the crystal.

Not marked but tested.
Necklace Length 15"
Pendant Height 20mm Width 20mm